Taking care of the countryside
Since 2006 we have been concerned about taking better care of the countryside. We can take care of grassy areas, moats and ditches along the roads and highways and other less accessible areas by a special mulch-laying machine. This machine can mulch the grass, the old grass too and wood waste up to 6 cm size on average.
In winter we can help villages, we clear the snow from the local roads with a tractor with a snow plough. More information and reservation – on the nonstop phone.: 602 541 840.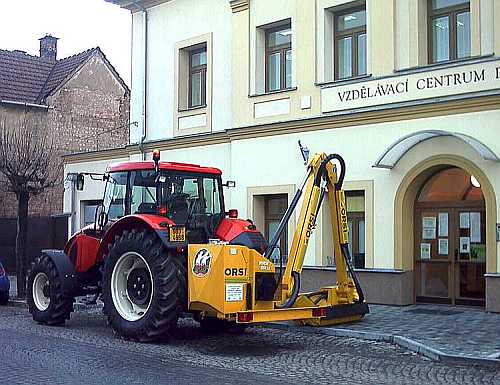 The tractor with the mulch-laying machine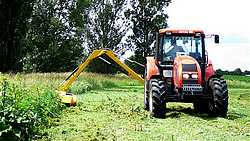 The mulch-laying machine in action (1)
The mulch-laying machine in action (2)